Even if your installation edition is Windows 11 Pro, Windows 11 22H2 appears to remove the possibility to set up the device using a local account. Previously, a change made for Windows 11 Home users removed the option to use a local account, forcing users to use a Microsoft account to set up their computer. 
Microsoft wants to link the OS installation to your Microsoft account starting with Windows 11 version 22H2. This measure is no longer limited to Windows 11 Home; Microsoft is now requiring users to link accounts on Windows 11 Pro as well. Windows 11 Enterprise, on the other hand, is unaffected, and users can configure it as they like.
Microsoft will automatically configure OneDrive for the device and begin syncing data across your devices after you connect your account. These widely recognized settings and preferences across devices make managing multiple PCs easier. 
While connecting a Microsoft account to Windows 11 can be quite handy, not everyone wants Microsoft to have access to their data.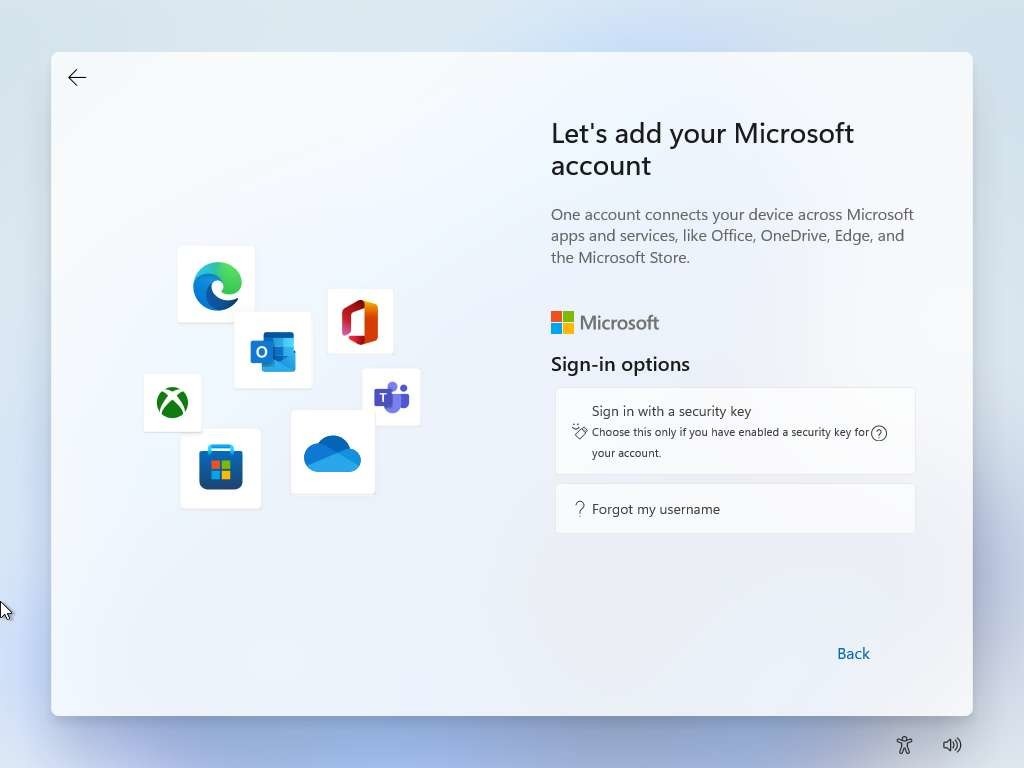 Windows 10 Pro installations in Build 22616 need users to create a Microsoft account and have an active internet connection during the installation process.
If you want to set up the device for personal use, this is the situation. If you choose the Work or School account option, you'll be asked to choose your company's domain instead.
It is still feasible to get around the account requirement by providing a fake Microsoft account email and password. An error message will appear, but you can still click the 'Next' button to establish a local account. Although it is not particularly user-friendly, this appears to be the simplest fix.
If the machine isn't online during installation, you can create a local account in Windows 10. On the other hand, Windows 11 requires an internet connection. Of course, you can disable the internet connection need as well, but it's a lengthy process that requires editing OS files.
What do you think about a change from Microsoft? 
This is a common trend. Google, for example, has always required Google accounts for Android phones that use Play services. It is possible to set up your iPhone without generating an Apple ID on Apple devices, but certain apps or services, such as the App Store, may not work properly.
It goes without saying that using your Microsoft account to set up Windows has advantages, especially if you're heavily invested in Microsoft's ecosystem. Access to services such as Xbox, Your Phone, OneDrive, automatic syncing of your settings across several devices, and more are among the benefits.